Last week I collaborated on a webinar with Lucas Equine Equipment sharing how their clients can leverage Pinterest for their business. This particular group was architects, but there are so many broad applications for Pinterest no matter what industry. Many people think Pinterest is just a fun time-wasting site where women just pin pretty things. It might have started out like that, but more savvy bloggers and businesses are learning how to leverage Pinterest as a top social website referral source.
Over the next few weeks, I'll share some more information about using Pinterest for Business. As a network, Pinterest knows its value, and has added some great features specifically for business accounts, including Pinterest Analytics and as announced today, Rich Pins.
Here's a great infographic detailing Pinterest statistics: how many people use it, and how they interact: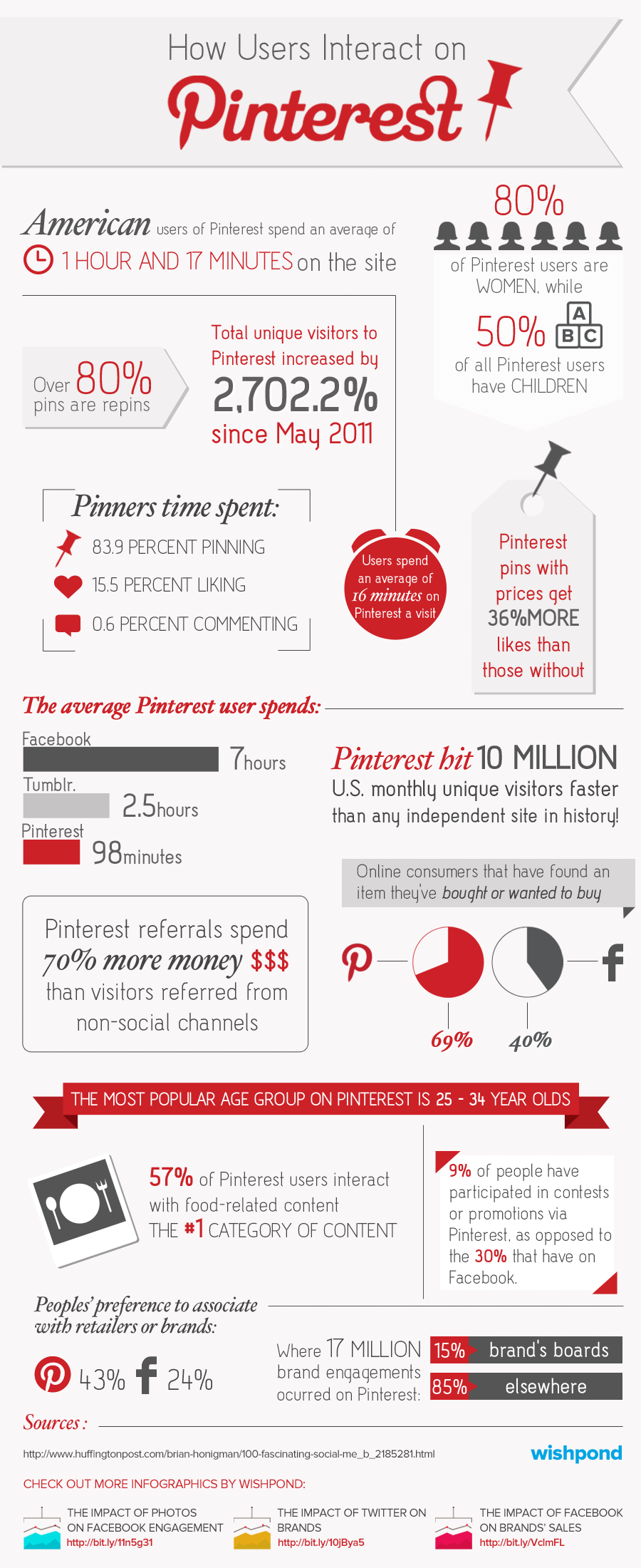 In coming weeks, we'll discuss:
Ways to use Pinterest

How to find followers
Ideas for integrating into existing marketing campaigns
Tools for analyzing the effectiveness of your Pins
For now, consider signing up for a Pinterest Business account (it's free, no worries!). If you already have a Pinterest account but it's a personal account and you want it to be a business account, you can convert it without any problem. You'll need to place a tracking pixel onto your website so Pinterest can accurately report the analytics information: that's as painful as setup gets.
Let me know what questions you have in the comments and I'll make sure to address them in future blog posts in this series.