Today marks eight years of Authentically Social LLC as my full-time gig, and I'm so thankful to the clients and partners that have allowed me to meet this milestone!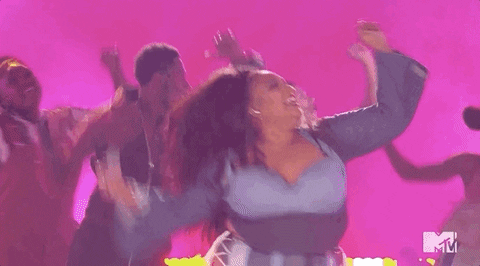 I wasn't planning on this post and frankly hadn't realized that today marked eight years of full-time self-employment. It was a Google calendar reminder that went *ding* on my phone late last night, "BUSINESS ANNIVERSARY (2012)" Apparently, younger me knew that I'd forget to celebrate or spend a moment in gratitude. I'm thankful for her wisdom 😂
The realization that today marked eight years comes at a time when I've felt a little stuck when it came to thinking about future plans and how I want to grow this company. I'm very happy and thankful for my work – I've not been able to take on a new client in years and that luxury is not lost on me! Still, with it being early in the year where resolutions and future plans are being shared, my brain has felt a bit like a blinking cursor on a blank page.
Today is a great day for a mental mind-shift into reflection for what the years have taught me, versus worrying about plotting a course for what's next. In celebration and gratitude for eight years, here are eight crucial lessons I've learned as a full-time self-employed person.
1. Not everyone is your ideal customer
Over the years, I've been fortunate to work with businesses of all sizes and in multiple industries. Over time, it's become much easier to realize which attributes correspond best to my working style, communication, and personality. While work can't always be 100% enjoyable, it is possible to minimize the friction encountered in the work itself. For example, a rigid, large health insurance company with a lot of layers and complexity isn't as fun for me to work on as a small, woman-owned sports bra company whose product I use religiously. Being self-employed, it's easy to overcommit to all projects because of the fear of business dropping off. In the end, that will wear you down mentally and physically, and you'll spend more and more time browsing LinkedIn contemplating a leap back into the arms of corporate employment. The clients and work that energize, inspire, and make you proud are the ones to prioritize, always.
2. Show up every day as you would to an office
When you think of someone who is self-employed working out of their house, do you envision them in their pajamas sitting on their sofa with a laptop? It's a really alluring part of self-employment: who doesn't want to be comfy and cozy with all this flexibility?
My biggest productivity hack since being self-employed and working from home has been to show up for work just as I would at an office. This means getting dressed, doing my hair and makeup, and sitting in my dedicated home office. This routine helps my brain switch from "home" mode to "work" mode. And while I don't usually wear shoes at home, if I'm having a particularly hard time concentrating, I'll put on a pair of heels at my desk. It's another trick to stop myself from slouching in my chair or getting too comfortable.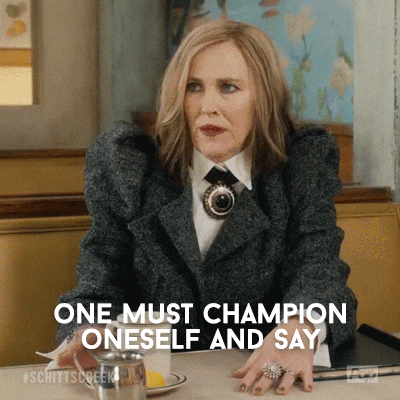 3. Accounting and systems are essential
After my first year of being self-employed, I ended up owing over $14,000 in taxes. It was a newbie mistake, not fully understanding different types of business structures versus straight self-employment income, the importance of tracking all expenses, keeping personal and business money separate, and learning how to estimate quarterly tax payments. It was an expensive and extremely stressful lesson in "get your shit together!"
Now, as tax season is here again, I'm super thankful at the systems in place that have me on top of my expenses/receipts, payroll, quarterly taxes, P&L statements, and mileage tracking. I am happy to push all of this data to my accountant without completely losing my cool or not knowing what to expect by way of what I may owe. That anxiety clouded my business for the first couple of years, and it was preventable.
Would a post about my current tools be helpful? Let me know if this is something you'd like to see.
4. Find support
It can be an emotional rollercoaster being your own boss. Connecting with like-minded other solopreneurs, business owners, work from homers, or people in the same industry is essential to feeling connected. There are days where my dog and my husband are the only other beings I come in contact with, so maintaining a connection to others is important. Being able to text or call a friend when you're having a mental block about a project is really helpful. If you're not sure who those people are in your life before starting your business, don't worry! You can meet them through professional organizations, conferences, or even online through Facebook groups, Instagram, or Twitter.
5. The power of no
At the beginning of my business, I said yes to everything.
Yes, complete stranger – you can pick my brain
Yes, I will write you a super detailed plan of execution (that you will then take and implement yourself)
Yes, I can offer this thing you're asking for, even if it's not my focus
Yes, I can accept a lower rate on this project.
Yes, I can take on more clients even though I'm already working 80 hours a week and can't sleep with the stress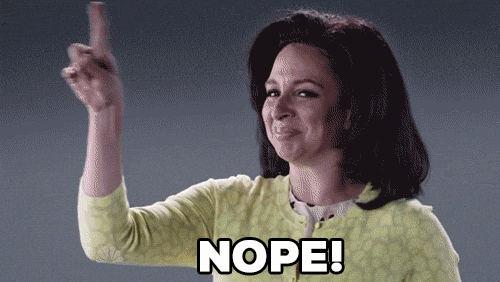 Saying "no" is really hard for someone like myself with people-pleasing tendencies. Over time, the value of "no" has paid dividends by way of more work that aligns with my strength, less time spent on unbillable work, and managing stress.
6. Vacations and holidays aren't optional
This is less of a tip and more of a pain point I'm actively trying to address, but vacations and holidays are important! In the first few years working for myself, I didn't take any vacation and was online for every holiday. I was "on" all the time, and it was mentally exhausting. Part of this is working in social media, but a bigger part is not setting better boundaries or expectations as to when I was available.
If you're starting a business and know you won't have employees right away, make sure that your clients know your availability, and start thinking of ways to have a backup if you're a one-stop-shop. This could be utilizing one of your consultant friends from point 4 as fill-in/coverage if needed, writing in backup coverage into client contracts, and making sure your workload is at a manageable level so you're not constantly pressed against a deadline. Everyone needs a break once-in-a-while, even from the baby that is your new business.
7. The value of contracts
Contracts and super clear communication are important to have from the beginning of any business relationship. Not having these means a lot of potential for ambiguity, a lot of back and forth, and unmanaged expectations on both sides of the relationship.
Imagine sending an invoice and not understanding that the recipient will only pay Net 60 instead of Net 30? Or what happens when a client requests 6 rounds of revisions to your work when you only anticipated 1? It may be tedious to outline every term for every project, but it will save you from uncomfortable situations and uncertainty down the line.
8. You don't have to have everything figured out. It's not possible.
I spent about 12 months leading up to me taking my business full-time telling myself that there were other, better, more established marketing consultants already doing the work I wanted to do. How could I create a plan that would make me succeed when they were already succeeding? (The comparison trap is a nasty thing.)
Layered on top of that was fear of not being able to see exactly how my business would grow. I loathe uncertainty. When I was an employee, I knew the amount that would be on my check twice a month. I didn't have business expenses that I had to take care of out-of-pocket. I didn't have to worry if there would be work for me to do the next day, month, or year. I knew if I did my job well, chances were good that with time, I would continue to earn some more money, or earn more perks like extra vacation time.
Let's face it: even as an employee of another company, things can happen all the time. You can control the quality of your work, showing up on time, improve your skills, etc. Even with the best preparation, your employer could go out of business, the economy could tank, and more. Nothing is guaranteed. Understanding that a business is a little more volatile than being employed by a stable company means you have to be comfortable with accepting some more risk and focusing on what you CAN control.
Instead of spending time trying to orchestrate a plan for every scenario, focus on the things you can control. Some examples:
Cultivating and maintaining relationships with potential clients and professional acquaintances
Creating a professional development plan for yourself with educational opportunities: training, conference attendance, listening to podcasts, studying trends in your industry
Asking your clients for testimonials for your future marketing purposes, and asking for introductions if you're looking to grow
Establish your personal and business budgets so you can adequately anticipate cash flow needs
Remember: "Doubt kills more dreams than failure ever will." Don't let it stop you from taking the leap.
Thank you's: I have to give massive thanks to my two biggest clients that have literally been with me since the beginning, ENELL and Gwynnie Bee. Never in my wildest dreams did I think I'd have an 8+ year business relationship with two of my favorite companies as a consumer. I also have to give thanks to my Authentically Emmie friends and brand partners as that blog is a segment of this company. More love goes to frequent collaborator Brandi Koskie of Banter Strategy, and other friends who have had to listen to me talk shop for years now.